---
Exercises Anywhere & Anytime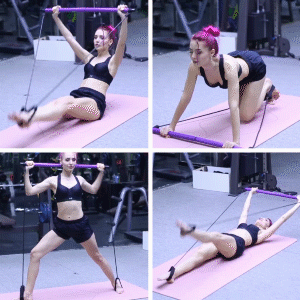 How to be healthier?How to lose lower belly fat and get toned abs? How to get big butt and small waist? Try this for one week and you will be surprised
Perfect for beginners and even better for experienced users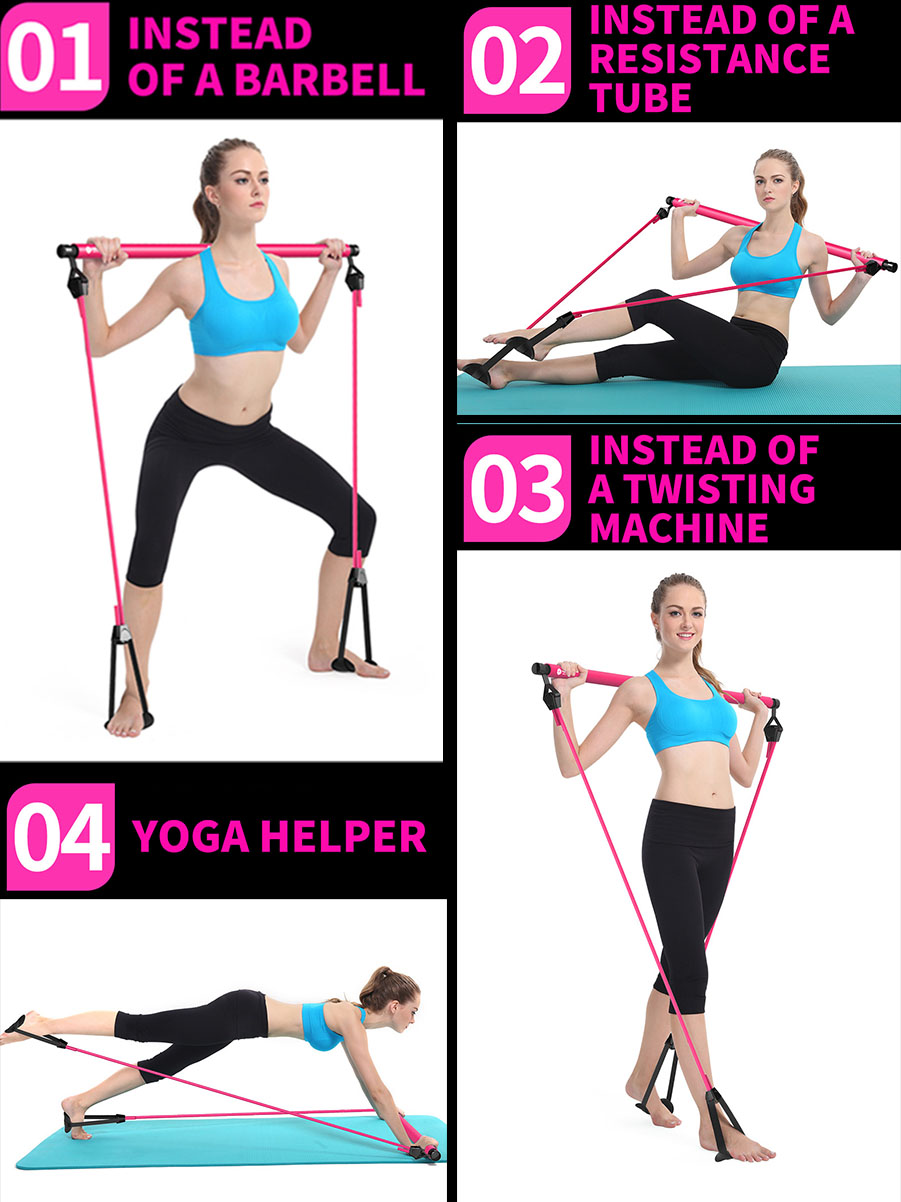 The Pilates Resistance Band and Toning Bar is like having your very own portable Pilates studio. The innovative design includes a steel bar with two resistance-band power cords and nylon foot loops. From bicep and tricep curls to lunges, squats, and more, the Long and Lean Toning Bar lets you get a full-body workout. Sculpt and tone your abs and develop long and lean muscles. Great for yoga stretching and low-impact muscle toning.

Features:
CONVENIENT HOME GYM:Get a full-body workout similar to a Pilates mat or reformer workout;great for resistance-band exercises,yoga, stretching,and low-impact toning.

MIND-BODY BENEFITS: Develop a strong core, flat abs, and long and lean muscles with mind-body focus through every movement.

MAXIMUM RESISTANCE: 100% elastic bands with stretchy fabric cover; stronger and safer than standard rubber tubing; contains latex.

COMPACT DESIGN: 2-piece bar comes apart for easy travel and storage.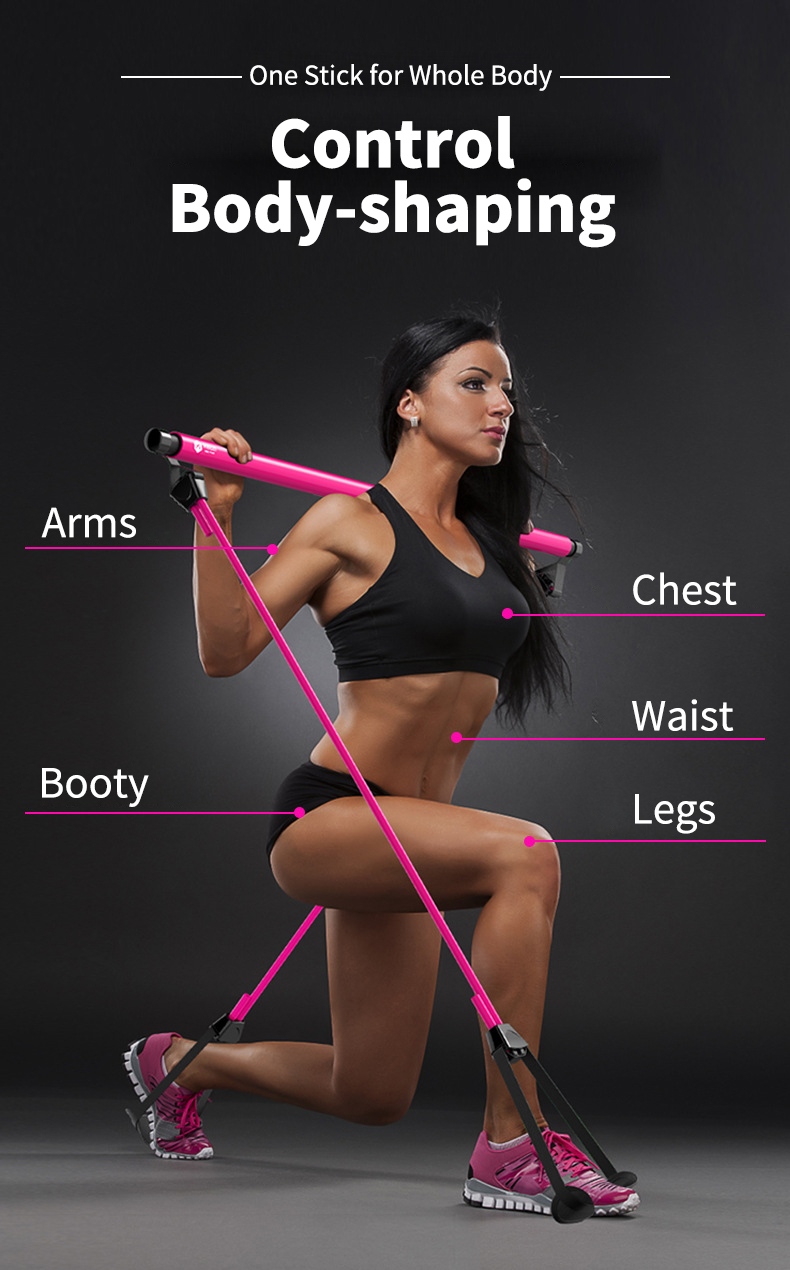 Specifications:
Material: metal tube + foam + TPE elastic tube

Color: purple

Size: rod length 91cm + tube length 85CM
Package includes:
1 * Portable Pilates Bar Kit
Questions & Answers
INFORMATION HUB
Help
Quality control is one of our main priorities, but we know it's possible for issues to slip through the cracks. If you experience a problem with your order we're more than happy to replace it.
All of our products come with a free 30 days warranty from the date of delivery. This covers manufacturing defects. Our warranty does not cover normal wear and tear, faults of negligent usage/handling etc.
We ship Worldwide!
All orders take 1-4 business days for processing. Once your order has dispatched from our warehouse you will be emailed with tracking information to stay updated on the progress of your order.
USA: 7-12 business days
International: 8-20 business days
Our #1 priority here at MonaMint Style, we value your happiness. This means we stand by our product 100%, no matter what, no questions asked, no holds barred, no ifs, no ands, no buts. If you have a problem, we will solve it. Refund it. Send you a new item. Whatever it takes.
WE'RE HERE FOR YOU! Satisfaction guaranteed.