---
🍊 Achieve a natural, darker & long-lasting tan with less exposure to the sun or sunbed with our Premium Shine Brown Original tan accelerator. Super effective in tanning beds or in the sun.


🍊 Expect results regardless of your skin type & enjoy the natural bronzing experience with our best-selling formula that nurtures and hydrates your skin. Created cruelty-free with no chemical nasties added, our top seller is your natural shortcut to the tan results you are looking for.


🍊 Premium

MonaMint

combination of 100% natural oils became popular for ultra dark tan lovers too! Only the highest quality oils are carefully mixed together allowing the cream to absorb fast and get you tanned even faster.


🍊 Everything your skin needs for the perfect bronze - 100% natural carrot oil for sun-ready and strengthened skin, Extra virgin olive oil to boost your tan, Walnut oil for a golden glow and cacao butter for radiant and replenished skin.


🍊 MonaMint Shine Brown will become your go to tanning essential after you give it a try as we thought about everything your skin needs to achieve the best tanning results.



🍊 Tested on animals? Definitely not. Only premium ingredients? Yes, of course! ByRokko takes no shortcuts in bringing you the best for your skin. Our products contain only the finest natural, nourishing ingredients loved by every skin type.
HOW TO USE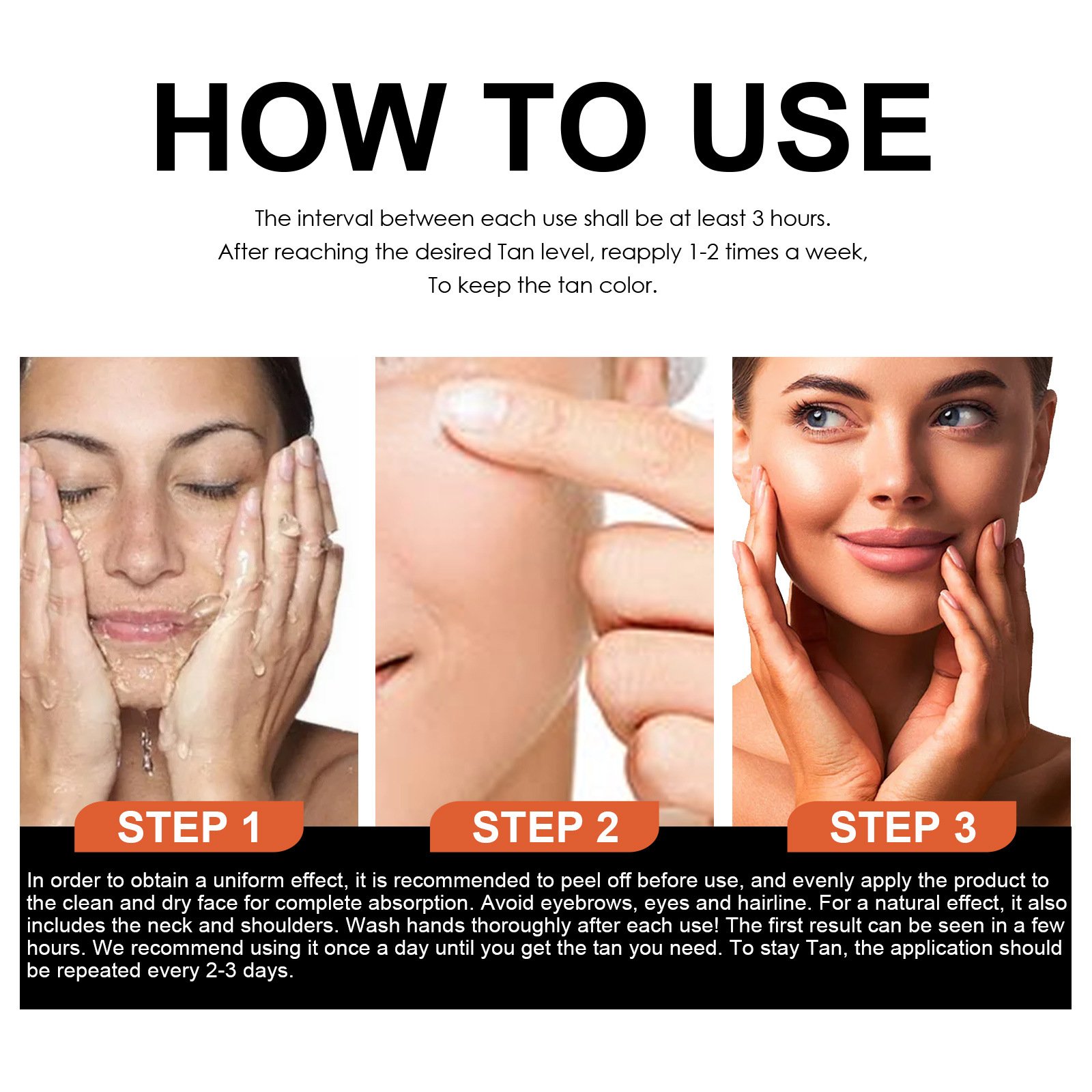 FAQ
Have a question? We got answers! Find yours below or contact our support.
Is this fake tan?
No! Soft Brown helps you achieve that gorgeous darker tan faster and with less exposure to the sun or sunbed rays.

Can this be used in tanning beds?
Yes! Thousands of Soft Brown users have tried it & love how it works for them.

Does it work even if the sun is not as strong as in the summer?
Yes, for sure! That's the essence of Soft Brown - to boost your tanning process so that you can get the same results in less time. So, make most of those rays and enjoy Soft Brown any time of the year.

How long does one cream last?
Depends on how tanned you want to get. But our customers usually buy two tubs to make sure they don't run out soon.

PRODUCT SPECIFICATION

Questions & Answers
INFORMATION HUB
Help
Quality control is one of our main priorities, but we know it's possible for issues to slip through the cracks. If you experience a problem with your order we're more than happy to replace it.
All of our products come with a free 30 days warranty from the date of delivery. This covers manufacturing defects. Our warranty does not cover normal wear and tear, faults of negligent usage/handling etc.
We ship Worldwide!
All orders take 1-4 business days for processing. Once your order has dispatched from our warehouse you will be emailed with tracking information to stay updated on the progress of your order.
USA: 7-12 business days
International: 8-20 business days
Our #1 priority here at MonaMint Style, we value your happiness. This means we stand by our product 100%, no matter what, no questions asked, no holds barred, no ifs, no ands, no buts. If you have a problem, we will solve it. Refund it. Send you a new item. Whatever it takes.
WE'RE HERE FOR YOU! Satisfaction guaranteed.